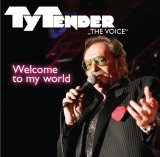 WELCOME TO MY WORLD
SD 10300 | The jubilee edition CD to Ty Tender's 70th birthday and above all, his best CD ever!!
MY TRIBUTE TO ELVIS

SD 10236 - Double CD | What we did not have was a double CD and what else could be the theme of a Ty Tender double CD?? Right, ELVIS. We selected the most beautiful and best titles Elvis ever sang and there should be 42. Probably one of the most beautiful albums we have ever made
Santa Claus Is Swinging To Town
SANTA CLAUS IS SWINGING TO TOWN

SD 10224 | After a Xmas album with only German songs should follow a CD with classics of the American song book of Xmas songs and we selected 24 tunes. Probably one of the most beautiful albums we have ever made.
Zauber Der Weihnachtszeit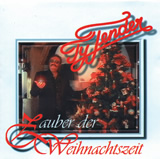 ZAUBER DER WEIHNACHTSZEIT

SD 10216 | We wanted to present the CD during a live concert at a shopping mall in Linz. During the sound check, an old lady from the country side asked us where she could buy the CD. We showed her the display rack and said: here. The old lady took the CD out and was scared as she saw the cover. She put it back and made the sign of the cross. Obviously she saw the devil´s work in the cover, and we knew we had to change it. Furthermore we got the opportunity to speed up the tempo of the title song a little bit.
Zauber Der Weihnachtszeit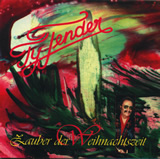 ZAUBER DER WEIHNACHTSZEIT

SD 10208 | As we thought to record a next Xmas CD, we wanted to make an album with only original tunes, because we thought the radio stations will play originals more, then cover songs. The trio Hagmüller/ Schoder/Weiler wrote beautiful and nice new songs and we thought that a modern cover with the paintings of a polish artist would fit great as an opposite to the nice songs, but what happened, you will learn at the next title.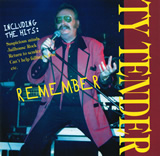 REMEMBER

SD 10185 | As next we should get in contact with the so called DONAULAND book club, which did not only sell books, but also a great amount of CDs. For this organisation we compiled a very special CD.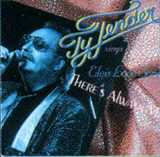 THERE'S ALLWAYS ME

SD 10175 | Okay, this trilogy love song, Xmas song and Rock'n'Rollalbum should persue us still a long time. The next was again a love song album with the title "there´s always me"
MY ROCKIN' WAY

SD 10158 | We had now a love song and a Xmas album with a lot of tender songs. So the next step could only be a real Rock'n'Roll album with all the Chuck Berry and Elvis songs, Ty Tender loved so much. So it was very clear what should be done on my rockin' way.
Zärtliche Weihnacht - Tender Christmas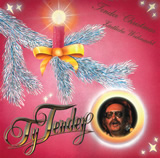 ZÄRTLICHE WEIHNACHT - TENDER CHRISTMAS

SD 10135 | Every great artist needs at least once in his life a Christmas CD. We put together the most beautiful songs in German and in English language and produced this wonderful album with the title Tender Christmas.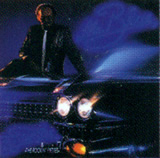 BLUE

SD 10122 | Ty Tender has recorded a new single with the title Mr. Blue medley. As he came home with the master, we all stated the question, how we could market this song the best way, and we all thought, that we just would be able to do it with an album. So we produced a lot of other titles, till we had the album. At this time it was not so easy, one had to print an LP, a MC and a CD.. so we still have also some vinyls.
Shipping costs
Austria - payable via bank transfer: EUR 0,00
Austria - payable via paypal: EUR 0,00
Europe - payable in advance via bank transfer: EUR 3,00 - free shipping over EUR 54,00
Europe - payable via paypal: EUR 3,00 - free shipping over EUR 54,00
Worldwide payable via paypal: EUR 6,00 - free shipping over EUR 108,00